SPONSORS AND EXHIBITORS
PLATINUM SPONSOR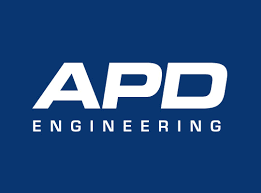 BRONZE SPONSOR
EXHIBITOR
The Electric Energy Society of Australia (EESA) takes great pleasure in inviting you to participate in the EECON 2021 Conference and Trade Exhibition to be held on 22nd and 23rd November at the Pan Pacific Hotel, Perth.
The EECON 2021 Conference Organising committee is organising a really interesting program that will give attendees a good understanding of many of the challenges and opportunities they are likely to see over the coming years in the rapidly changing electric energy industry.
This conference will provide attendees with an invaluable opportunity to catch up with energy industry developments from a 'macro and micro' view as well as encouraging many networking opportunities with colleagues from other network business as well as manufacturers and service providers.
Sponsoring and exhibiting at the EECON will provide your organisation with an opportunity to enhance its profile and promote its services to the decision-makers of both national and international organisations. The conference program and exhibition space have been designed to offer sponsors and exhibitors maximum networking opportunities with conference delegates. All meals and refreshments will be served in the exhibition area to ensure maximum exposure for exhibitors.
Based on past attendance we anticipate 100—150 senior delegates from the electric energy industry from Australia and overseas. The conference will again include a selection of senior industry speakers and special guests, with business and technical streams to attract the widest audience of delegates from the electrical and electricity supply industries.
The sponsorship packages can be tailored to suit your company needs. If you want items added or taken out of the sponsorship package that you are interested in, please contact:

Please contact us to discuss how you can be involved in EECON 2021.

Laurie Curro | e: laurie.curro@horizonpower.com.au
Steve Shearing | e: steve.shearing@hitachi-powergrids.com