SPONSORS AND EXHIBITORS
PLATINUM SPONSOR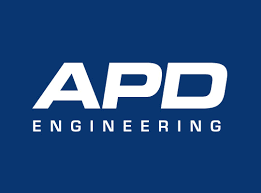 BRONZE SPONSOR
CONFERENCE SPONSORS

EXHIBITORS



.
MEDIA PARTNERS

Energy is a thought-leading, technology-neutral magazine, developed to help the industry answer some of the critical questions it is currently grappling with. We look at the policies and politics affecting the industry; but we always place the emphasis on outcomes rather than political point-scoring. We are committed to helping the industry move forward and solve the energy trilemma – establishing new forms of energy that are reliable, affordable and clean – without over-emphasising the role governments will play in finding the solution.
Sponsors Profiles
APD Engineering
APD Engineering have been providing Specialist Electrical Engineering Design and Consultancy Services to Power Utilities, Local Government Authorities, Land Developers, Mining, Construction and other industries for over 20 years.
We provide our clients End-to-End services with Generation, Substations, Transmission & Distribution Powerline Design and Subdivisions. APD offer Detailed Assessment and Design, Feasibility & System Studies, Costings and Procurement, Auditing & Compliance, Earthing, Construction, Control Systems and Automation, Telecommunications, Electrical and Instrumentation (E&I), Testing and Commissioning and more.
APD has over 250 staff and offices located around Australia and in Wellington, New Zealand. Our workforce comprises professional engineers, construction supervisors, technicians, and draftspersons. Our personnel are power networks 'first principles' trained. We are experts in utility and mining standards and our processes and business management systems comply to Quality Management, OH&S and Environment Management requirements.
All this ensures APD can offer our clients the most innovative and cost-effective design solutions whilst ensuring compliance with all the latest policy, safety, environmental and technical standards.
Hitachi ABB Power Grids
About Hitachi ABB Power Grids Ltd.Hitachi ABB Power Grids is a global technology leader with a combined heritage of almost 250 years, employing around 36,000 people in 90 countries. Headquartered in Switzerland, the business serves utility, industry and infrastructure customers across the value chain, and emerging areas like sustainable mobility, smart cities, energy storage and data centers. With a proven track record, global footprint and unparalleled installed base, Hitachi ABB Power Grids balances social, environmental and economic values. It is committed to powering good for a sustainable energy future, with pioneering and digital technologies, as the partner of choice for enabling a stronger, smarter and greener grid. https://www.hitachiabb-powergrids.com
Horizon Power
Horizon Power is a Government Trading Enterprise which generates, distributes and retails electricity to more than 47,000 connections.
We supply electricity to more than 100,000 residents and more than 10,000 businesses in regional towns and remote communities across Western Australia. Our service area is vast, approximately 2.3 million square kilometres, which means Horizon Power services the biggest area with the least amount of customers in the world. For every 53.5 square kilometres of terrain, we have one customer.
SEL
Schweitzer Engineering Laboratories, Inc. "Making Electric Power Safer, More Reliable, and More Economical"
SEL specializes in creating digital products and systems that protect, control, and automate power systems around the world. This technology prevents blackouts and improves power system reliability and safety at a reduced cost. A 100 percent employee-owned company headquartered in Pullman, Washington, SEL has manufactured products in the United States since 1984 and serves customers worldwide.
As part of our commitment to designing and manufacturing reliable, high-quality products, we research, design, build, test, distribute, teach, and support each of our technologies at SEL facilities. Assembled SEL products travel directly from our hands to where they need to be, so we feel confident that you and your customers can rely on them to keep critical systems fully operational.
Our Mission: Every day, we work to make electric power safer, more reliable, and more economical. This is something all of our employee owners take to heart because when electric power is safe, reliable, and economical, it changes people's lives. From generation to consumption, our products and solutions are critical at every stage of the electric power system. They prevent blackouts and restore power faster; add cybersecurity, automation, and communications; and incorporate new, cutting-edge technologies that we invent, design, and manufacture right here at SEL.
"Put simply, we keep the lights on."
Dr. Edmund O. Schweitzer III, SEL Founder, President, and Chief Technology Officer
Synergy
Synergy is proud to be Western Australia's largest electricity generator and energy retailer working together with more than one million household and business customers to provide safe, reliable, low-emission power at the lowest sustainable cost.
Synergy owns and operates both thermal power stations and renewable electricity generation facilities from Coral Bay in the north, to Kalgoorlie in the east, and to Esperance in the south - an electricity network known as the South West Interconnected System (SWIS). Synergy's interest in Bright Energy Investments is progressing the development of up to 210MW of renewable energy generation, and plays a significant role in new energy solutions for customers and the Western Australian community.
Synergy's purpose is clear – to work together with Western Australians towards their intelligent energy future.
API
The Australian Power Institute (API) is a not-for-profit organisation established in 2005 as an initiative of the power industry.
As the leading national organisation connecting people, skills and resources to power Australia's evolving energy future, we focus on initiatives targeting education, collaboration, diversity, industry training and industry sponsored research that will deliver the workforce of the future.
ATCO
Established in Canada in 1947 and now a $22b global company, ATCO has a long history of partnering with communities and indigenous groups, energising industries, and delivering customer focussed infrastructure solutions. With 60 years' experience in Australia - having entered the market in 1961 - ATCO understands the Australian environment and is a trusted, long-term partner of many large and respected Australian companies.
Leveraging a 70+ year legacy of power generation in Canada, ATCO has been providing gas-fired power generation in Australia for more than 20 years and is actively investigating investments across the entire energy value chain, including renewable generation, transmission, distribution and storage infrastructure.
Experienced in building, owning and operating pipeline and electricity transmission infrastructure globally, ATCO has successfully managed the Western Australian natural gas distribution network since 2011, and will apply its global capability and know-how to expand into solutions across transmission, storage and processing.
Boundary Power
Boundary Power is a joint venture between the WA Government's regional power utility, Horizon Power, and global power and control solutions specialist, Ampcontrol Ltd, and is leading the energy transition with its advanced standalone power systems (SAPS).
Using the latest in solar and battery technology to generate and store electricity, Boundary Power's SAPS solutions incorporate the latest in modular design and advanced technologies to deliver safe, reliable stand-alone power 24 hours a day, no matter where you live or work.
Boundary Power is working with utilities to integrate customised SAPS into their existing networks, while offering industry an alternative power solution which they can own outright.
CSE Uniserve
CSE Uniserve provides high quality local engineering design services, support and effective delivery of a range of technically advanced products and systems to the Australian and NZ power utility, renewable energy, mining and heavy industry, water utility, transport and oil & gas markets.
We specialise in the delivery of power system protection, control, automation and asset monitoring technologies and energy storage solutions.
Our approach, supported by our strategic supply partners, is to provide all-of-life support, frominitial application engineering advice, design and implementation services, to after sales technical services, all delivered locally in Australia.
Dynamic Ratings
Dynamic Ratings monitoring and analytical solutions help customers leverage condition data from electrical assets such as transformers, switchgear, breakers and motors to make data-driven decisions, determine asset condition and find equipment faults before they find you!
We support you with our industry subject matter experts, experienced design, and field engineers.
Dulhunty Poles
Dulhunty Poles is a manufacturer and distributor of a uniquely comprehensive range of innovative engineered cement utility poles for a large number of applications. As the name Engineered Cement Pole indicates, our poles are unique in the way they can be designed to meet specific customer needs. All our poles are designed for durability and strength by our team of experienced engineers.
FGC Consulting Pty Ltd
Future Grid Connect (FGC) Consulting Pty Ltd is a Perth-based consultancy company that provides end-to-end solutions for clients undertaking renewable or thermal generation projects intending to connect to the electricity network throughout Australia and Asia. Our range of services spans all stages of a project, from pre- feasibility and development stage, GPS studies, project implementation and owner's engineering, commissioning,Technical Rules compliance assessment and site testing. The team are specialists in the field of electrical studies, electrical and mechanical engineering design principal services, generation and substation protection systems and inverter technologies associated with (solar, wind and battery) renewable projects as well as thermal generation plants.
Our leading team work closely with clients on projects covering plant layout and concept designs, inverters and transmission systems, and all stages of technical rules compliance from concept and initial generation performance studies (GPS), connection specification development, through model development, initial model checking with system requirements, construction and commissioning through to technical assessment of generator compliance with the system. The FGC team can perform modelling in ETAP and specialise in all GPS requirements for specific and unique speciality areas of renewable and thermal generation with the use of PowerFactory software and where more detailed analysis is required, such as PSS®E and PSCAD studies.
GHD
We are a global professional services company that leads through engineering, construction and architectural expertise. Our forward-looking, innovative approaches connect and sustain communities around the world. Delivering extraordinary social and economic outcomes, we are focused on building lasting relationships with our partners and clients.
Established in 1928, we remain wholly owned by our people. We are 10,000+ diverse and skilled individuals connected by over 200 offices, across five continents – Asia, Australia, Europe, North and South America, and the Pacific region.
Our commitment to the energy transition
Like many global businesses, GHD has long recognised the need to shift to a more sustainable energy landscape. We have accepted this necessary transition as more than an intellectual or technical challenge; it is also our professional responsibility. As a connected team of advisors and engineers who work across the value chain, we are uniquely placed to make a positive difference. By offering end-to-end expertise – from origination through to delivery – we have the right balance of industry knowledge and technical skills, under the same roof, to help clients progress with confidence down the decarbonisation path.
Future Energy is our collective commitment; a promise to bring everything we have – talented people, diverse perspectives and deep project experience – to this important global endeavour.
Safearth
We're a specialist electrical engineering group providing world-recognised expertise in safe power earthing systems.
Safearth delivers comprehensive earthing solutions and management to safeguard people and infrastructure from electrical faults and lightning. Since being established more than 30 years ago, we've designed and tested hundreds of earthing systems for high voltage installations, for power utilities, mines, oil & gas sites, and other industries.
Maclean Electrical
Maclean Electrical is a leading, specialist supplier and stockist of hazardous area electrical products, lighting systems and cable solutions for the worldwide energy market including, renewables, petrochemical, process, marine and infrastucture markets. Established in 1961, we deliver solutions to our clients from our bases throughout Australia, UK, Europe and from our DistributionNow parent company network in over 220 locations around the globe.
MacLean Electrical has built established working relationships with many renowned and leading manufacturers from around the world. Together with our key distribution partnerships, and as a specialist in product supply and supply chain management we can ensure to meet the needs of your next project, maintenance campaign or shutdown. Maclean Electrical – your vital connection.
OMICRON
OMICRON is an international company serving the electrical power industry with innovative testing and diagnostic solutions. OMICRON products allow users to assess the condition of the primary and secondary equipment on their systems with complete confidence. Customers in more than 150 countries rely on the company's ability to supply leading-edge technology of excellent quality. Service centres worldwide including Australia provide a broad base of knowledge and extraordinary customer support.
At our stand, you will see our portable Partial Discharge acquisition unit, battery operated single phase injection test set, on-site testing solutions for primary plant assets with our latest data management software also providing guided workflow for testing.
Company Name: OMICRON electronics Australia Pty Ltd
Contact Name: Qaisar Khan
Email: qaisar.khan@omicronenergy.com I Website: www.omicronenergy.com I Telephone: 03 9473 8411
Tyree
Tyree is a wholly Australian owned business founded by Sir William Tyree in 1946 and is headquartered at Mittagong in regional NSW. Today Tyree operates solely for charitable purposes and distributes dividends to the Sir William Tyree Foundation which is an Australian registered deductible gift recipient. The charitable works of the Tyree Foundation are focussed on supporting engineering & medical research and education within Australia.
Tyree is a significant designer and manufacturer of electrical transformers, substations and switchboards to the Australian market and an exporter to New Zealand, PNG and the wider Asia Pacific region. Today the Tyree Group employs over 390 full time employees within Australia.
Our products are widely used by all Australian electrical distribution networks, a number of electrical transmission companies and power generators. Tyree also supplies our products for use in numerous sectors including Rail Transport, Defence, Mining, Mineral Processing, Water, Oil & Gas, Commercial, Aviation Transport, Residential and Manufacturing.
Western Power
Western Power is a Western Australian State Government owned corporation responsible for building, maintaining and operating an electricity network that connects our 2.3 million customers to traditional and renewable energy sources, delivering an essential service to our community.

We're at the forefront of the energy industry in leveraging new technologies, including integrating microgrid and battery storage solutions. We're planning the grid of the future that's leading the way to a cleaner, brighter and more resilient energy supply for the next generation.

For more than 70 years, we've been providing West Australians with safe, reliable and efficient energy. Our vast transmission and distribution network, and the people behind it, seamlessly connect our homes, businesses and essential community infrastructure to an increasingly renewable energy mix, supercharging our vibrant West Australian lifestyle.
Woodside Energy
Woodside is the pioneer of the LNG industry in Australia and the largest Australian natural gas producer. We have a global portfolio and are recognised for our world-class capabilities as an integrated upstream supplier of energy.
The Electric Energy Society of Australia (EESA) takes great pleasure in inviting you to participate in the EECON 2021 Conference and Trade Exhibition to be held on 22nd and 23rd November at the Pan Pacific Hotel, Perth.
The EECON 2021 Conference Organising committee is organising a really interesting program that will give attendees a good understanding of many of the challenges and opportunities they are likely to see over the coming years in the rapidly changing electric energy industry.
This conference will provide attendees with an invaluable opportunity to catch up with energy industry developments from a 'macro and micro' view as well as encouraging many networking opportunities with colleagues from other network business as well as manufacturers and service providers.
Sponsoring and exhibiting at the EECON will provide your organisation with an opportunity to enhance its profile and promote its services to the decision-makers of both national and international organisations. The conference program and exhibition space have been designed to offer sponsors and exhibitors maximum networking opportunities with conference delegates. All meals and refreshments will be served in the exhibition area to ensure maximum exposure for exhibitors.
Based on past attendance we anticipate 100—150 senior delegates from the electric energy industry from Australia and overseas. The conference will again include a selection of senior industry speakers and special guests, with business and technical streams to attract the widest audience of delegates from the electrical and electricity supply industries.
The sponsorship packages can be tailored to suit your company needs. If you want items added or taken out of the sponsorship package that you are interested in, please contact:

Please contact us to discuss how you can be involved in EECON 2021.

Laurie Curro | e: laurie.curro@horizonpower.com.au
Steve Shearing | e: steve.shearing@hitachi-powergrids.com